Tickets can be purchased online by clicking the "tickets available now" links for individual events below.  Tickets can also be purchased in person at Slick Disc… our friendly neighbors!
**ONLINE TICKET SALES END 2 HOURS BEFORE EACH PERFORMANCE, BUT TICKETS ARE OFTEN STILL AVAILABLE AT THE DOOR.  CALL 734 288-7753 TO FIND OUT IF TICKETS ARE STILL AVAILABLE FOR THAT DAY'S PERFORMANCE**
For more information call 734 288-7753

by Rebecca Gilman
Directed by Topher Alan Payne
Jan 13-28, 2017
When Theresa goes on an awkward blind date with a friend of a friend, she sees no reason to continue the relationship–but the man, an attractive fellow named Tony, thinks otherwise. While Theresa is at first annoyed yet flattered by his continuing attention, her strength and independence begin to unravel as Tony continues to refuse to take no for an answer.  Time Magazine #1 play of the year! ""Rebecca Gilman is a playwright to hail. Boy Gets Girl is gripping and important—the finest, most disturbing American play in years." —TIME
This production replaces the previously scheduled Animals Out of Paper.
Boy Gets Girl PERFORMANCE dates and times
Friday January 13, 8pm – tickets $30, included afterglow
Saturday January 14, 8pm
Friday January 20, 8pm
Saturday January 21, 8pm
Sunday January 22, 2pm – followed by a discussion with the artists
Thursday January 26, 8pm
Friday January 27, 8pm
Saturday January 28, 8pm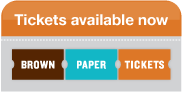 A group discount is available for groups of 10 or more – $3 off the ticket price.  Call 734 288-7753 for more information or purchase online (must purchase 10 or more tickets at the same time to receive online discount)
All performances are held at our NEW HOME at 1621 West Road, Trenton.
Open Hearts at Open Book – A Cabaret
Saturday February 18th at 8pm.
$25
at Open Book Theatre, 1621 West Road.  734 288-7753. www.openbooktc.com
Enjoy an evening of music and entertainment with singers Kryssy Becker, Richard Payton, Dani Cochrane, Nick Yocum, Miles Bond, Carrie Jay Sayer, and David Moan.  Accompanied by Jeff Bobick.
This event is a fundraiser for Open Book's Capital Campaign and to support their full season of professional theater.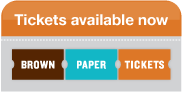 By Steve Martin
Directed by Topher Alan Payne
March 10-25, 2017
This long running Off-Broadway absurdist comedy places Albert Einstein and Pablo Picasso in a Parisian cafe in 1904, just before the renowned scientist transformed physics with his theory of relativity and the celebrated painter set the art world afire with cubism. In his first comedy for the stage, Steve Martin plays fast and loose with fact, fame and fortune as these two geniuses muse on the century's achievements and prospects as well as other fanciful topics with infectious dizziness.
Picasso at the Lapin Agile PERFORMANCE dates and times
Friday March 10, 8pm
Saturday March 11, 8pm
Friday March 17, 8pm
Saturday March 18, 8pm
Sunday March 19, 2pm
Thursday March 23, 8pm
Friday March 24, 8pm
Saturday March 25, 8pm