(looking for 2017-2018 season tickets?  scroll down past the GOOD PEOPLE information)
Tickets can be purchased online by clicking the "tickets available now" links for individual events below.  Tickets can also be purchased in person at Slick Disc… our friendly neighbors!
**ONLINE TICKET SALES END 1 HOUR BEFORE EACH PERFORMANCE, BUT TICKETS ARE OFTEN STILL AVAILABLE AT THE DOOR.  CALL 734 288-7753 TO FIND OUT IF TICKETS ARE STILL AVAILABLE FOR THAT DAY'S PERFORMANCE**
All seats are general admission.  Doors to the theatre open 30 minutes before the performance starts.  The Box Office and Lobby open one hour before the performance.
Opening night all tickets are $30 and include an afterglow with the cast and creative team.
All other performances: $20, or $15 for students and seniors (60+).  Group discounts are available for groups of 10 or more… $3 off each ticket.  Please call to arrange a group reservation!
For more information call 734 288-7753
by David Lindsay-Abaire
Directed by Angie Kane Ferrante
May 12-27, 2017
Welcome to Southie, a Boston neighborhood where a night on the town means a few rounds of bingo, where this month's paycheck covers last month's bills, and where Margie Walsh has just been let go from yet another job. Facing eviction and scrambling to catch a break, Margie thinks an old fling who's made it out of Southie might be her ticket to a fresh new start. But is this apparently self-made man secure enough to face his humble beginnings? Margie is about to risk what little she has left to find out. With his signature humorous glow, Lindsay-Abaire explores the struggles, shifting loyalties and unshakeable hopes that come with having next to nothing in America.
Good People PERFORMANCE dates and times
Friday May 12, 8pm *opening night, all tickets $30.  Includes afterglow
Saturday May 13, 8pm
Sunday May 14, 2pm
Friday May 19, 8pm
Saturday May 20, 8pm
Sunday May 21, 2pm followed by a discussion with the artists
Thursday May 25, 8pm
Friday May 26, 8pm
Saturday May 27, 8pm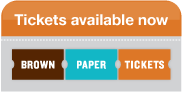 For details about the shows click HERE.
Open Book is Proud to announce our Fourth Season.  In light of our growing audiences we've added performances!  Shows will now run for 4 weeks for a total of 11 performances.
This season we're asking subscribers to choose a series (say, Opening Night, or the third Saturday). But don't worry… we know that schedules change, and you can change your reservation with no fee up until your scheduled performance!
What hasn't changed? Our ticket prices (with the exception of our opening night season subscription, which will now be $100 – still a $50 savings from buying single tickets!) Even though we've improved our venue and our production value, we're dedicated to keeping our ticket prices low so that professional theatre can be enjoyed by more people! If you're willing and able to pay more for a ticket, and agree that our ticket prices are low for the quality you receive, please consider giving a tax deductible donation to support our work. This will help us continue to grow, pay our artists, and keep our ticket prices low!
Opening Night Season Tickets $100
General Admission Season Tickets $85
Student Season Tickets $65
Senior (60+) Season Tickets $65
How can you get tickets?
You can download this form and mail it in with your payment or bring it in to a performance of Good People: season ticket order form 17-18 UPDATED
Tickets will be available for purchase at all performances of Good People.
Or… purchase online HERE.
We know that schedules change!  Don't worry about committing now, reservation dates can be exchanged without a fee BEFORE your scheduled performance, online or by calling the box office. Subject to availability.  Exchanges made AFTER your scheduled performance will have a $5 fee per ticket. Tickets may be upgraded to opening night for a $5 charge per opening night performance.