By Steve Martin
Directed by Topher Alan Payne
March 10-25, 2017
This long running Off-Broadway absurdist comedy places Albert Einstein and Pablo Picasso in a Parisian cafe in 1904, just before the renowned scientist transformed physics with his theory of relativity and the celebrated painter set the art world afire with cubism. In his first comedy for the stage, Steve Martin plays fast and loose with fact, fame and fortune as these two geniuses muse on the century's achievements and prospects as well as other fanciful topics with infectious dizziness.
Picasso at the Lapin Agile PERFORMANCE dates and times
Friday March 10, 8pm – opening night, all tickets $30
Saturday March 11, 8pm
Sunday March 12, 2pm  *added performance**
Friday March 17, 8pm
Saturday March 18, 8pm SOLD OUT
Sunday March 19, 2pm   SOLD OUT
Thursday March 23, 8pm
Friday March 24, 8pm
Saturday March 25, 8pm
TICKETS
$20
$15 students/seniors (60+)
Group rates available for groups of 10 or more.
General seating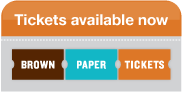 Meet the cast and crew HERE:
Featuring Melissa Beckwith, Joshua Brown, John DeMerell, Garett Harris, Dennis Kleinsmith, Allison Megroet, Lindel Salow, Alexander Sloan and Nick Yocum.  Directed by Topher Alan Payne.  Lights by Harley Miah.  Costumes by Cheryl Zemke.  Set by Bradly Byrne.  Stage managed by Danielle Gilbert.